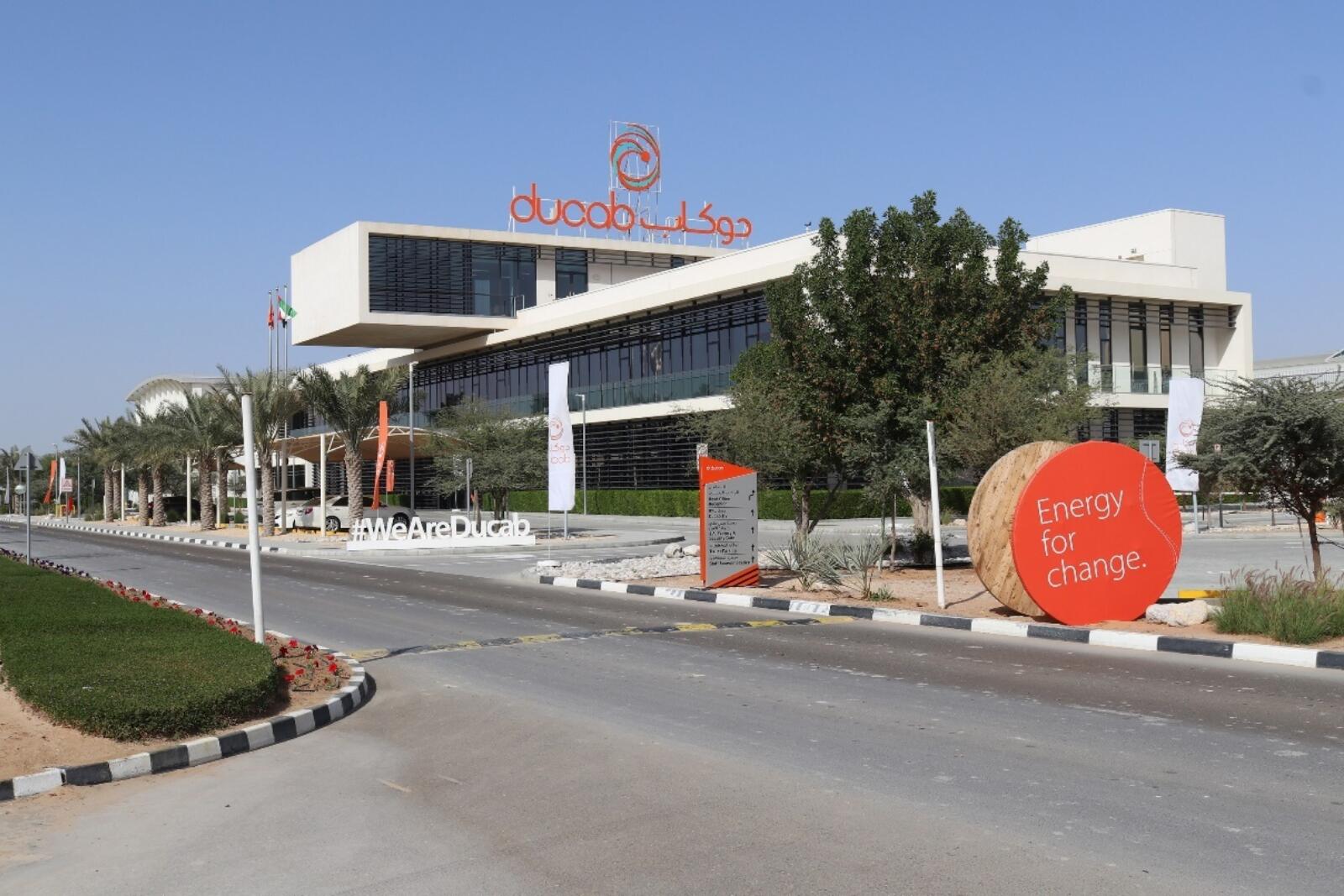 Manufacturer Case Study – DUCAB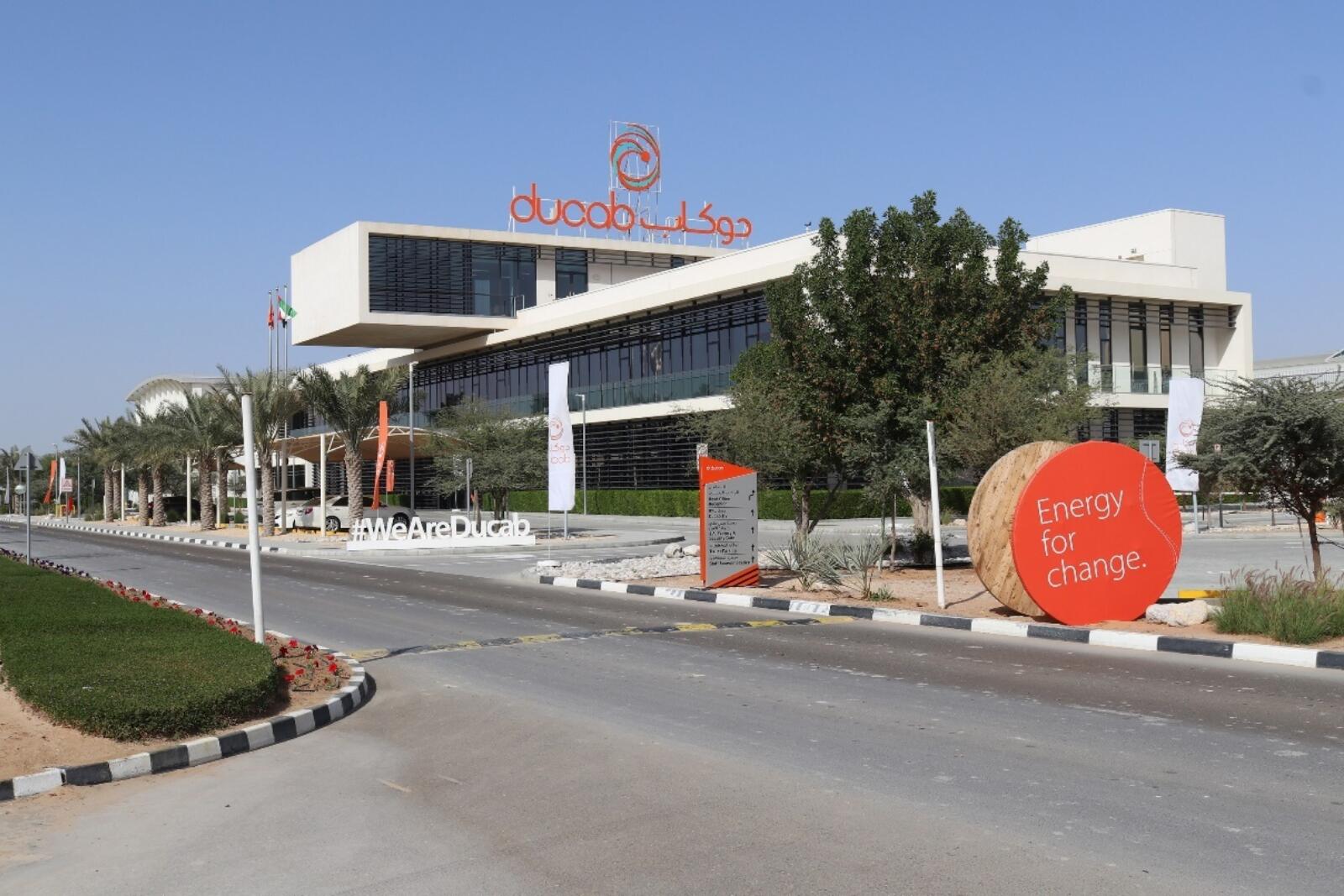 About Ducab
As one of the largest manufacturing businesses in The Emirates, Ducab provides world-class solutions to the global energy sector. Since 1979, the company has expanded from its home markets and now has a footprint in 45 countries across the Middle East, Africa, Asia, Australasia, Europe, and the Americas.
DUCAB Headquarter, Dubai
Focus on quality
Today, Ducab operates six high-tech manufacturing facilities and manages its own research and development, and specialised testing laboratories. The company produces advanced copper and aluminium wire and cable products as part of its end-to-end energy solutions. Ducab HV provides power transmission solutions, while its metals business DMB (includes DAC) provides Overhead conductors and high-quality aluminium and copper industrial products to customers around the world.
Ducab employs just over 1,400 professionals across plants and offices in the Middle East region and contributes annual revenues of over $1.5bn to the UAE economy. Through Senaat, Ducab Group is part of ADQ, one of the region's largest holding companies with a broad portfolio of major enterprises. Equally Ducab is owned by the Investment Corporation of Dubai (ICD), which is the strategic investment arm of Dubai managing a broad portfolio of assets across wide spectrum of sectors globally.
"Embracing the highest global standards of quality, sustainable energy solutions and safety has always been part of Ducab's culture—enabling us to deliver real energy for change. This latest BASEC certification is further testament to our belief that continuous improvement is the only long-term route to success for our partners, customers and stakeholders." – Dr. Zaid Kahtan – Vice President of the Technical Department.
BASEC Certification
Key reasons behind Ducab's decision to partner with BASEC to facilitate their cable testing and certification requirements include the strong brand reputation that BASEC holds, combined with the wide recognition established in the cable industry, Certification provides peace of mind that distribution cable assets can be installed and operated trouble-free in increasingly complex environments.
BASEC's stringent testing and audit processes as experts in the cable sector helps to raise the profile of our customers' products in the market as cabling that will be safe and durable in its application.
Ducab's Certifications
Ducab's many certifications from BASEC include:
Ducab BS 8573 cables. These are XLPE insulated, LSZH sheathed unarmored cables for special applications in industrial areas and buildings. These cables characterize low emission of smoke and corrosive gases when affected by fire. The special tests performed on these cables include:
Corrosive and acid gas test on cable components as per BSEN 50267-2-1 with result of HCl < 0.5%
Smoke emission test as per BSEN 61034-2 with light transmission > 60%
Flame propagation on single cable as per BSEN 60332-1-2
Flame propagation on multiple cables as per BSEN 60332-3-24 i.e., category C flame propagation test.
Click here to view all the certifications obtained by Ducab from BASEC